Moments that matter: Trade Shows
Great for bringing businesses together, adding a soupçon of inspiration, a dash of new ideas, and yes doing profitable deals; trade show 101.
It's straightforward and can deliver exceptional value when planned carefully and implemented well so delivering everything needed for the event. This article offers an overview of the stages involved to use as a check-list to make those moments at a trade show matter.
Often considered a local market for businesses where, instead of consumers, buyers just turn up and buy.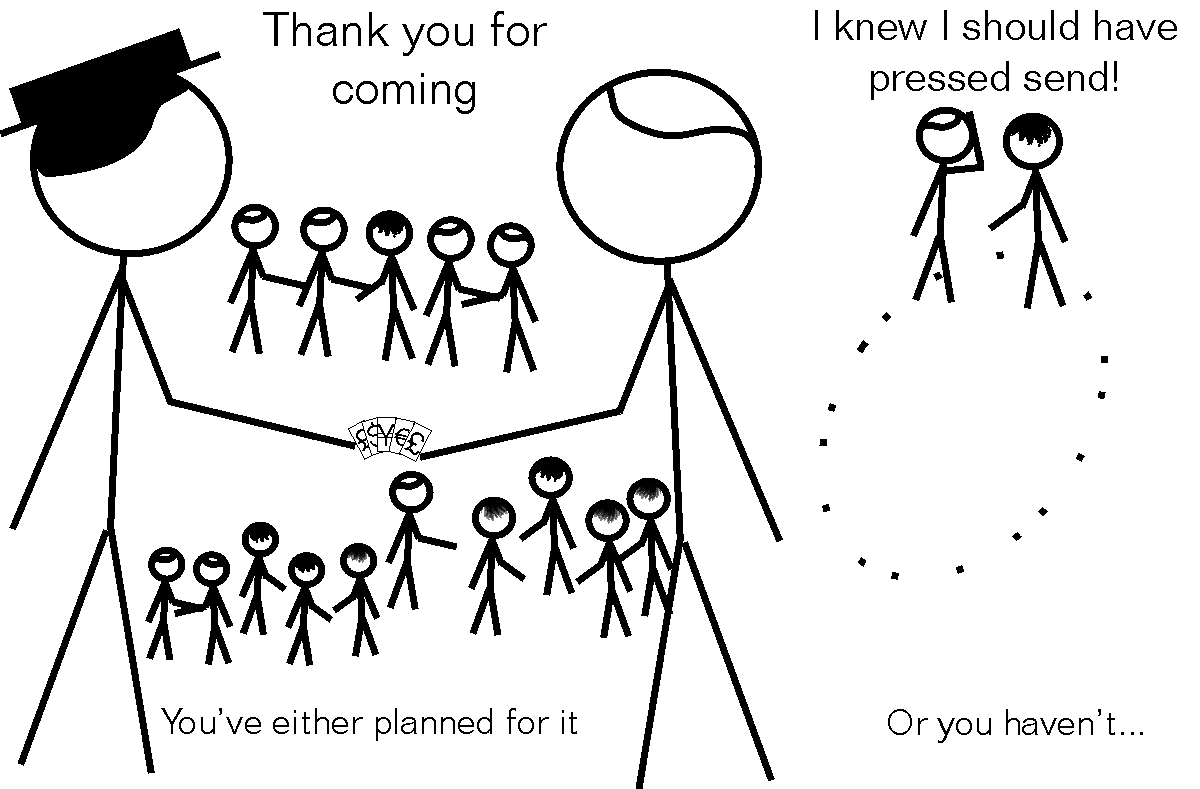 A lot of hard work and planning goes into making those few hours successful. Sadly there are a minority who haven't been able to prepare sufficiently, for whatever reason, and all those visitors stride briskly past leaving them perplexed and under-performing. If they're lucky a few tired stragglers will drop buy in the afternoon on their way out.
Tom Fishborne of the Marketoonist nails it with his cartoon about viral marketing. Tom has exceptional insight, and it's a great read so I'll be patient if you would like to read it. Thanks for coming back, great insight and I hope you agree it's not about any one piece of content; it's about building a relationship with an audience over time.
Planning and preparation
It's important to carry out research to ensure products and services are still well aligned with your strategy, identify who are being targeted and how their needs are to be addressing. With all that done, what follows are the objectives ensuring a successful show.
Brand identity, products and services plus the techniques to sell them need to be clear as all the following stages flow from this strategy.
It's essential to understand trade shows from the buyers perspective. Buyers are, like everyone else, hard pressed with too much to do in a limited time-frame. Often having planned itineraries with clear objectives, it's imperative to get included and near the top of their list.
If you're a new supplier it's important to ensure your target customers are aware of you, if you're an existing one it's easier though no less important to remind them of who you are and what you are offering, similarly for new products and service areas.
Each show, like the businesses that present at trade shows are all different and targeting different aspects for their customers. Your strategy will guide and inform how these buyers are enticed to visit your stand; no mean feat getting someone to leave their desk and heavy workload plus missed opportunities to visit and say hello; buyers are expecting you to be offering them something exceptional that they want. Fortunately there are many opportunities including mail shots, trade press, social media and advertising, all ready to help get your message out. Add a few niceties for example new products, demonstrations, or even meeting you to ask questions, and your task is almost ready.
Clear objectives and engaging your target base is essential, from initial contact right up to the last reminder, your target audience must be convinced enough to visit your stand.
The moments that matter
Resource planning is essential to match the most appropriate balance of people; contingencies are essential ensuring mistakes and omissions are reduced to a minimum.
It's imperative that both of you know what each will get out of the show. When you meet, that's the moment that matters, your sales/marketing team will have prepared for it, props, processes and patter will be ready and practised, visitors will have done their prep too before they arrive.
Then it happens, that moment that matters, the one everyone has been preparing for, your visitors arrive, you both make the most of the meeting, then part having got out what each of you wanted. You have more customers to see, and they have more exhibitors, so it's imperative that this moment is effective.
Follow-up
Keeping promises and follow-up is essential. Delivering on promises, reminding everyone what was achieved from the event, reassuring, closing deals, repeat business, whatever the strategy planned for. Remember, trade shows are for long term relationships, not just for the day.
And finally
All client touch points and interactions are important.
By understanding which interactions support the main objective(s) and why, it's easier to focus on and deliver those moments that matter.
By Alan Hicks