Petit Chou - the finest children's toy shop in London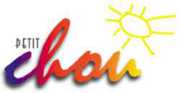 Offering the finest Children's clothes and toys for ages 0 to 10 in St Christopher's Place, one of the most individual specialist shopping areas in London's West End. Petit Chou wanted to expand and offer the best of original toys from all over the world to customers in the uk and beyond.
Choosing the open source Magento commerce application was a straightforward choice for Petit Chou. Short-listed for the GREAT Little Shop Awards (London's very best independent Toy Shop) by the London Magazine, Petit Chou wanted to invest their modest resources into a web application that would be presenting their high standards on the internet with an affordable solution solution that would help them reach out to existing and finding new customers. The Magento e-commerce platform can be up and running quickly and easily with many of the features they and their customers expect of an on-line shop. Being open source means they get additional benefits including affordability, industry standard features and the comfort of an international user base. Also new features become available and old ones easier to use as the application grows.
After completing the basic mechanics, a good design and ensuring the process from sale via payment through to delivery goes smoothly, the ongoing tasks of marketing and promoting the site are the main purposes of the website.
Ongoing efforts create a virtuous circle by using Google's My Business to link Bricks and Clicks, Google Analytics to monitor activity, Google AdWords to bring customers through the door, maintain and enhance visibility and search engine optimisation keeping both the site focussed and keeping costs down ensuring visitors are always getting what they come for both on-line and in-store.
A good demonstration that limited budgets are feasible and effective in making the internet part of any business reaching out to new customers using organic search and Google AdWords.
Visit Petit Chou now and see if you can find something to inspire your little ones.