Services
Are you ready for new opportunities and challenges in 2017?
From engaging and sophisticated internet presence, identifying new targets to ensuring your message gets through, Persistent Objects offers you more, so you can make the most of your opportunities in 2017.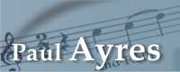 Responsive web applications plus integrated Marketing are increasingly essential to raising brand value. Looking to gain the business benefits of information and knowledge sharing? With an integrated approach consistent across all touch-points we can help you put your business intelligence to work feeding a virtuous circle where everyone benefits.

Email is essential for communication, and it's evolving.
Using the latest tech and open source tools to monitor email delivery and alignment with your policies, you can do more to ensure your messages get through plus reduce phishing and spam.

The UK is a great place to do business, GB Companies offers insights into companies registered throughout the four corners of the United Kingdom
With our technical, financial and business knowledge at your fingertips you can be assured that any opportunity is managed easier, faster and with a good eye on roi.