Local Marketing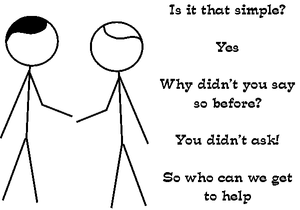 Integrating local internet marketing by postcode, region or country has never been more important, more affordable, more responsive and more persuasive in getting and engaging with more customers. From simple search marketing to more complex campaigns, it's easier to reach out to, attract and engage with new customers. Targeting by postcode, region or country is an effective way to reach out to and engage local customers.
Are you aiming locally or globally?
Have you reviewed how easily your products and services can be found? Has it changed recently? Have you assessed your website's mobile friendliness?
More important because most people in the UK research and buy on-line, if you are on-line your customers can find you more easily. Almost everyone has a smartphone and use it every day - We no longer log onto the internet, we LIVE there!.
As most of the UK population have a mobile, it's easy to reach out to them wherever & whenever they're ready as they glide between desktop, tablet & mobile - at work, home and play.
Are you interested in marketing locally? Did you know you can target by postcode? Postcode marketing is ideal for small and local businesses, it's measurable too so you can see where you are receiving the most interest.
It's not always about clicks
Your Share of Voice is essential to remind your customers you're there
More affordable because entry level Internet Marketing can start with a Free Facebook page or Google Business listing so your customers can find you and optionally use Google AdWords Express for pay per click to enhance search engine marketing reaching more customers where you set your own budget.
Average conversion rate for Google Ads for search is 3.75%
More responsive because you can see the reaction to what you do and what you offer as it happens. If it works you can do more, if it doesn't you can change it, often in seconds.
More persuasive because those who can, engage and do it on-line, and do it now! The internet is so enmeshed in the way many of us do things that if it can't be clicked, it may as well not exist.
More effective because if someone is searching, you are selling to the converted - selling to someone who wants your products and services; by making your site easier to find what your visitors are looking for or enhancing or extending your reach with search engine marketing, you make their task of finding you easier too. Everyone is happy.
At Persistent Objects we offer an affordable tailored approach including helping you refine your requirements, designing and building your on-line presence including website and supporting material, plus monitoring and maintaining through to helping you plan and deliver promotional marketing with clarity and roi.
Targeted Marketing helps bring an affordable win-win for everyone, by postcode, region or country.
Local Internet Marketing can bring together different facets such as Research and Promotional aspects of Marketing into a more controllable and responsive mix than ever before. Including Research and Promotional Marketing efforts into everyday engagement with and servicing of clients helps create a virtuous circle, where because you are listening to them, then offering relevant products and services as well as modifying or creating new opportunities to better serve your clients, your clients will respond in kind creating a win-win for everyone.

From Google AdWords to social engagement, the many and varied advertising and feedback opportunities when co-ordinated into a coherent strategy and implemented with a focused campaign help bring the power of internet marketing to help drive your objectives forward in a hands on and a more controllable and responsive way than ever before.
Do you have a product or service you would like to offer to a wider audience? We can help you market it effectively so your customers can find and engage with you more easily.